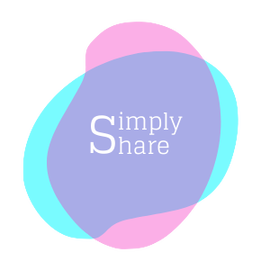 SimplyShare
youth organization
About us
SimplyShare is a student-led project hoping to raise awareness of underprivileged communities around the world. We aim to bridge the gap between NGOs and youths to make sharing more accessible by focusing on proactivity, where the actions of raising awareness could substantially make a difference, no matter how minuscule it may be.
JOIN OUR TEAM
Our team is very flexible and we would be glad to see the maximization of talents within SimplyShare, so these are just outlines of the tasks you will be given, but you will not be confined to these mentioned ones.
Don't worry if we came off a little intimidating! Trust us we're very chill :)
JOB DESCRIPTIONS
EVENTS AND OPERATIONS TEAM
OUTREACH
Reaching out and contacting other NGOs

Regular research on partnering opportunities and communities in need

Prerequisites: Preferred to have known connections with nonprofits or NGOs in Hong Kong (don't worry if you don't though, we started off with a random call too!)
EVENTS
Organizing and managing monthly events

In charge of the logistics and scheduling of events throughout the entire process

Prerequisites: no prior experience required
CONTENT CREATOR
Contribution of content for our weekly social media posts

Prerequisites: be responsible and complete tasks punctually :)
MEDIA TEAM
GRAPHIC DESIGNER
Graphics and designs for social media posts and stories, website, and future projects(merch and t-shirts)

Prerequisites: experience with graphic design programs (PicsArt, Canva, Over, etc.) hand-drawn digital illustrations is preferred, but not required
VIDEO EDITOR
Creating promotional & recap videos for future projects

Prerequisites: previous experience in video editing (could be FinalCutPro, DaVinci Resolve, or even iMovie)
PHOTOGRAPHER
Taking photos on the day of event/for social media posts/for the team

Prerequisites: experience in camera photography
WEBSITE DEVELOPER (recruitments will be opened soon!)
Organize and design the website in the future, which will be a compilation of volunteer opportunities

Prerequisites: no prior experience needed!